Sync Player
This was a custom built Sync Player for the
Philharmonia Orchestra
in partnership with
Mixed Immersion
and Google. They partnered up to create an immersive 360 video and audio experience and needed a player. This project allowed them to demonstrate the 360 video to thousands of people as it offered a synced player as well as support for triggering external sounds and projectors via OSC. 6 Daydream HMDs with Pixel XL phones as well as an Igloo projection system were used for the SXSW experience. Support for GearVR was also implemented.
This project consists of three apps that work in conjunction:
- Server app that runs on a PC and controls the experience.
- Client phone app installed on all phones that receives signal from the server and plays the appropriate video.
- Remote phone app that connects to the server and can be used to control the server (to trigger video playback remotely).

The videos to be played can easily be updated without the need to rebuild the app. The server loads a configuration file that's editable to provide a lot of flexibility.
The system offers three modes of operation which are configured per video:
- External audio - mutes the audio playback of the phones and plays an external audio via OSC command to a sound system.
- Ambisonic mode - pays ambisonic sound files with the videos through headphones connected to the Pixel phones.
- Internal audio - plays the videos with their built in stereo audio via headphones.
A later modification of the player allowed Lenovo Mirage Solo support for further exhibitions.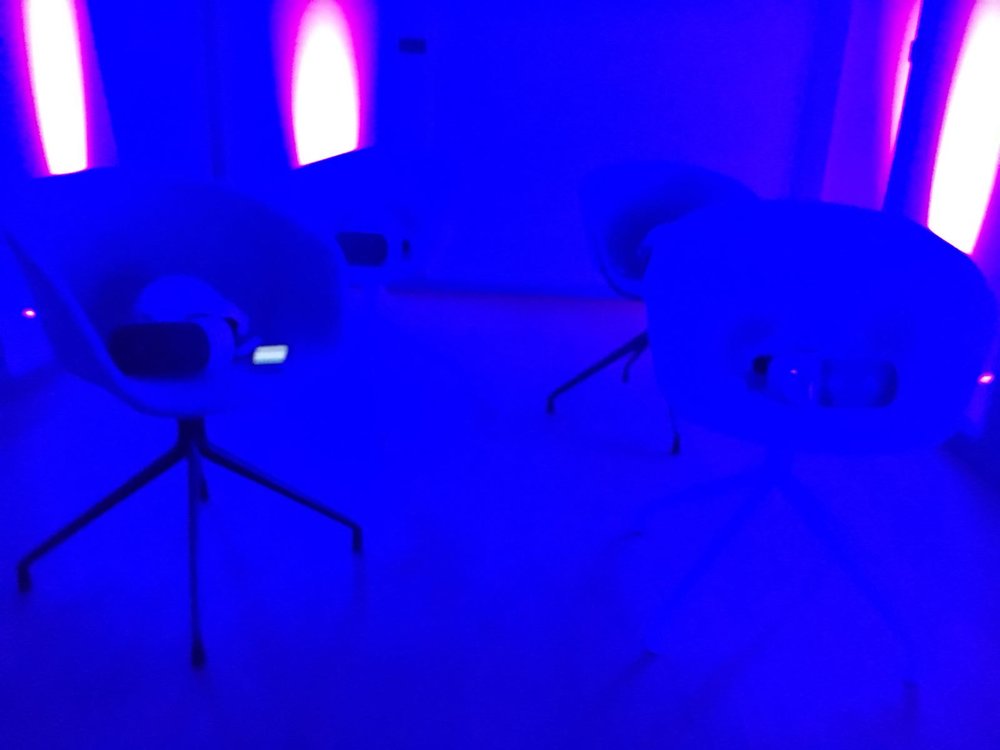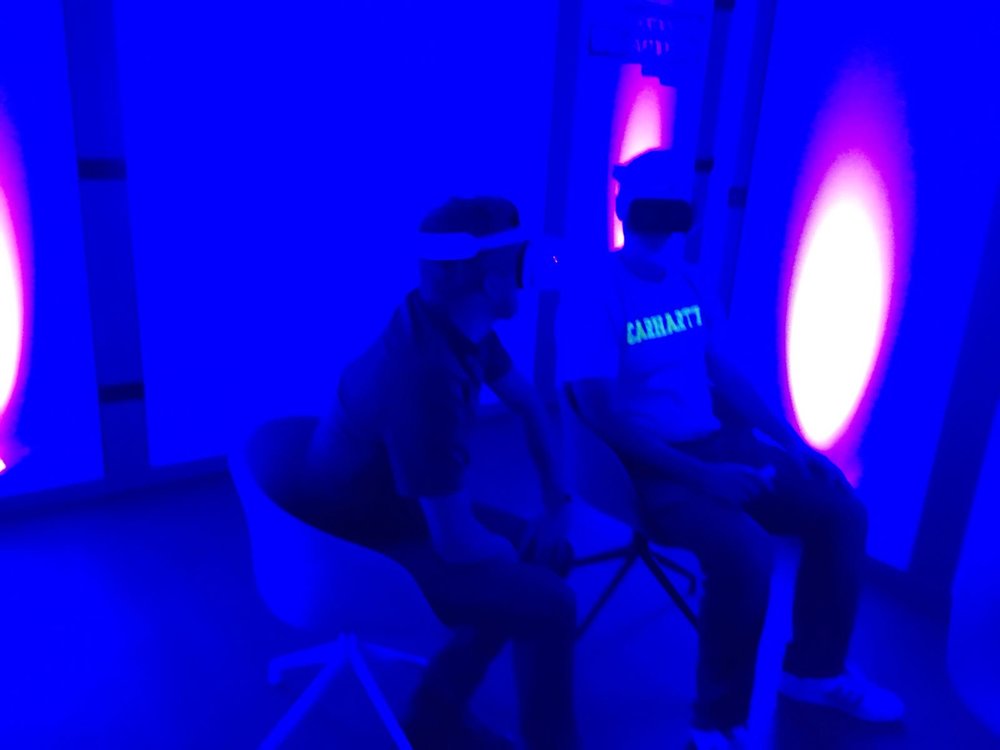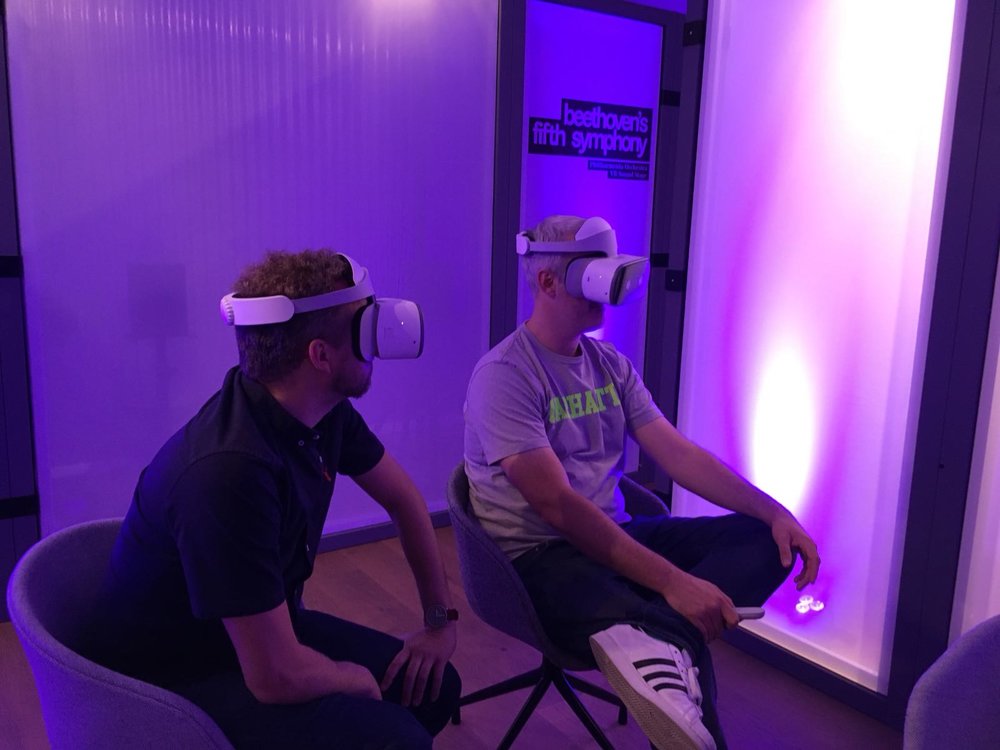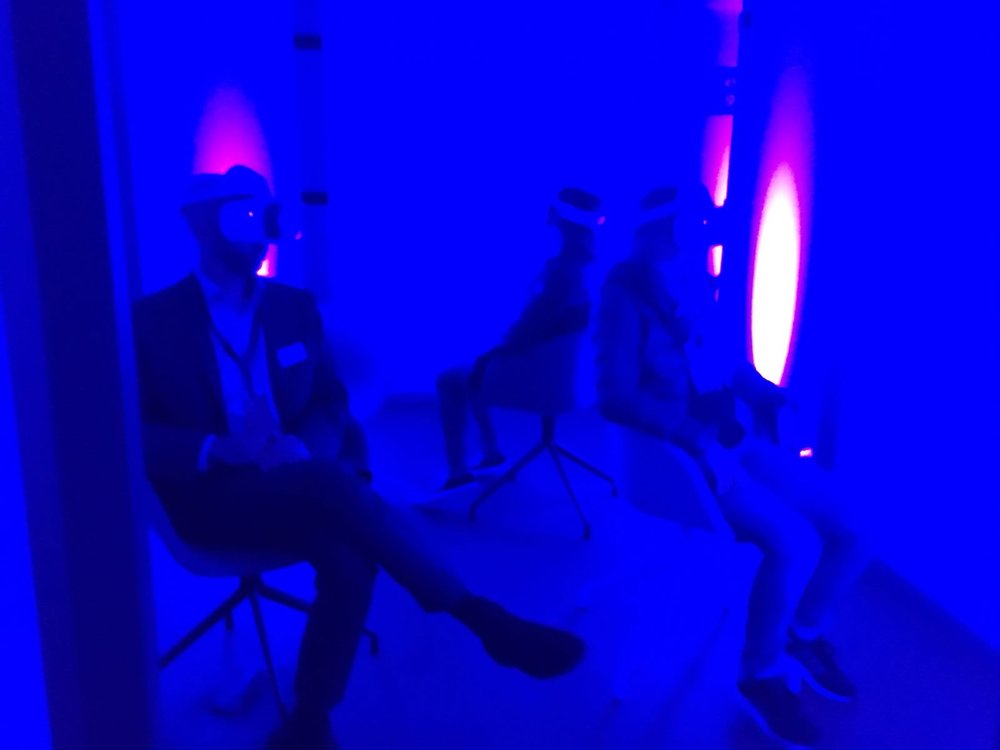 This player was also demonstrated to Prince William, Duke of Cambridge: